Phew! After two exhilirating Champions League semifinal matches, I think we need a bit of fun to catch our breath, don't you? But before that, just want to share a bit of caricature history....my first exposure to caricature art was from reading MAD magazines, remember those?
History of Caricature
Some of the earliest caricatures are found in the works of Leonardo da Vinci, who actively sought people with deformities to use as models.
The point was to offer an impression of the original which was more striking than a portrait. Gian Lorenzo Bernini (1598-1680), one of the great early practitioners, was favored by the members of the papal court for his ability to depict the essence of a person in '"three or four strokes". In fact, the word "caricature" comes from the Italian caricare, "to load", thus the caricaturist's aim is to invest his image with as much meaning as possible.
Caricature, therefore, experienced its first successes in the closed aristocratic circles of France and Italy, where the such portraits could be passed about for mutual enjoyment.
The first book on caricature drawing to be published in England was
Mary Darly's
A Book of Caricaturas (c. 1762). The two greatest practitioners of the art of caricature in 18th-century Britain were
Thomas Rowlandson
(1756–1827) and
James Gillray
(1757–1815). Rowlandson was more of an artist and his work took its inspiration mostly from the public at large. Gillray was more concerned with the vicious visual satirisation of political life. They were, however, great friends and caroused together in the pubs of London.
Nowadays, caricature artists are popular attractions at many places frequented by tourists, especially oceanfront
boardwalks
, where vacationers can have a humorous caricature sketched in a few minutes for a small fee. Caricature artists can be hired out for parties, where they will draw caricatures of the guests for their entertainment.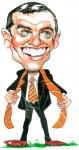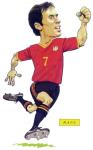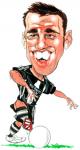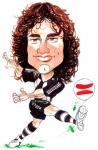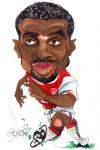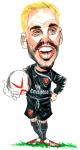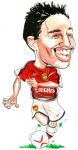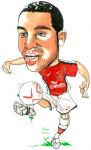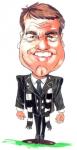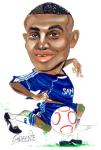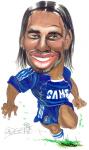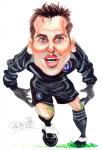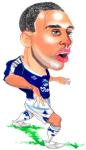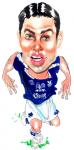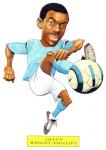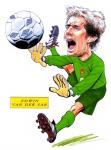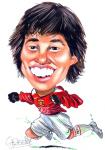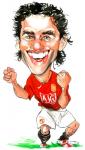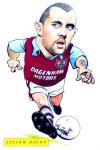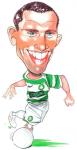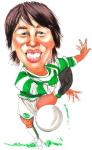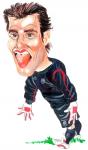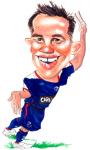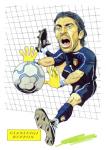 If you are hungry for more, there are lots more
here
and
here
. Go visit
Silvermeow
for some totally awesome soccer cartoon art!
And oh...by the way, I do like the idea of Man Utd vs. Barcelona Champions League final. A rematch of sorts after Barcelona got dumped out in the semifinals last year by the Red Devils. Retribution is in the air.....